We are excited to bring you Collagen endorsed by Nutrition Experts and Doctors that can help you take your health to the next level. We exclusively source our collagen from 100% grass-fed & finished cows, and glyphosate is never sprayed on their land.
Our pure, high potency formula supports healthier skin, hair, and nails!
Additionally, it supports your fascia, bones, joints, and digestive health.*
Other benefits of this high-quality protein include supporting increased muscle building and a reduction in the appearance of cellulite. It is also the perfect addition to a heart healthy diet.*
Simply add Yonder Collagen to you smoothies, beverages, and baking recipes. It is ideal for everyone!
We're childhood friends who overcame health issues with effective ingredients. Get the same results with Yonder - pure, clean, and potent. Trust our firsthand experience and join us on the path to optimal wellness.*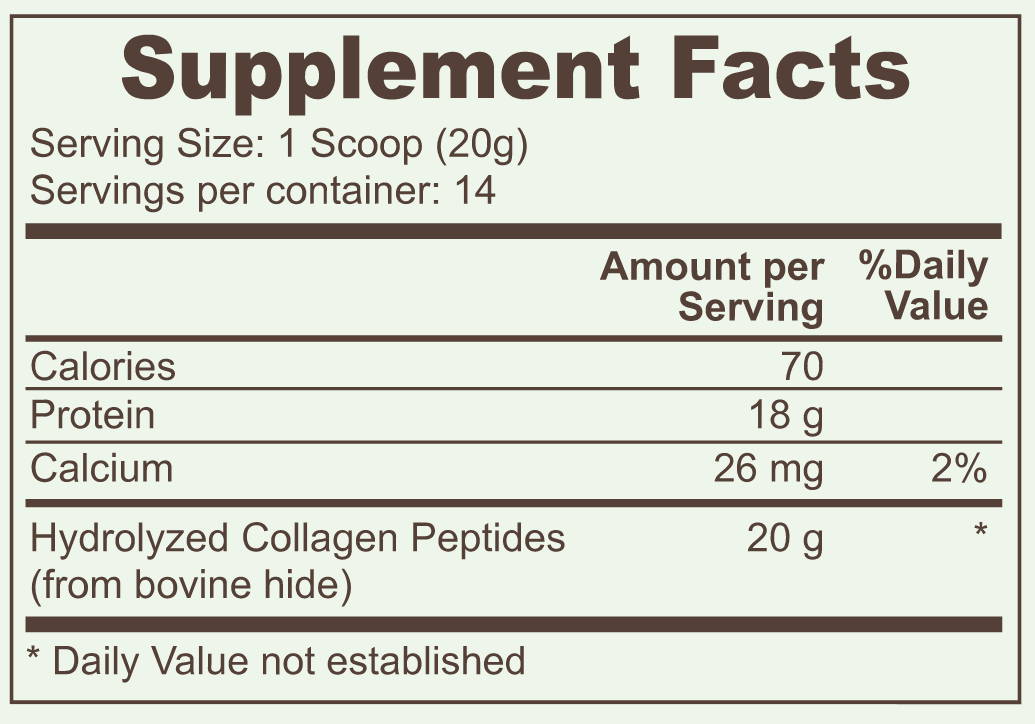 Ingredients: 100% Bovine hide collagen peptides from 100% grass-fed bovine.
Amount: 280 grams
Yonder® Flavorless Collagen is one simple ingredients, pure hydrolyzed collagen peptides. Our collagen is a potent source of Type I & III, the most abundant types of collagen, comprising 90% of the collagen in our bodies. These peptides contain essential amino acids, which are the building blocks of proteins.
Other collagens include Vitamin C, Hyaluronic acid, other types of collagen or to their formulas. We DO NOT for VERY GOOD specific reasons.
Here are just a few of our reasons:
Harming Bioavailability: The addition of Vitamin C & Hyaluronic Acid can act as a pro-oxidant and oxidize collagen's amino acids during storage, potentially damaging the bioavailability of the amino acids.
Deficiency: Most people are not deficient in Vitamin C and a daily value of 90mg can be achieved through dietary sources such as an orange. Consuming real food that is rich in Vitamin C and Hyaluronic Acid such as sweet potatoes, green veggies, and citrus fruit is the best way to enrich the body with essential nutrients. Collagen synthesis requires nearly every vitamin we have, not just C. Eating real food for your Vitamin C gives you other vitamins and minerals to aid in collagen synthesis.
Type I & III Collagen ONLY: Type I & III collagen make up 90% of our body's collagen and are the most potent types for increasing youthful levels. Adding other, less effective types DILUTES the potency of the top two types I & III.
Add 1/2 to a full scoop (equals 10 to 20 grams) in your smoothie, favorite hot beverage or in your baking recipes. Take collagen daily for best results.*
The amount of collagen you need depends on various factors such as age, stress levels, etc. Here is a recommended daily dose based on desired effects:
• 5-10 grams of collagen each day Increases glycine and proline production which supports your body in making collagen.*
• 10-20 grams per day: Boosts energy, promotes weight management, supports gut health and digestion, and enhances skin, hair, joint and nail health.*
• 20-40 grams per day: Supports overall health, more comfortable movement, cellular rejuvenation, digestive system support, weight loss, and muscle building.*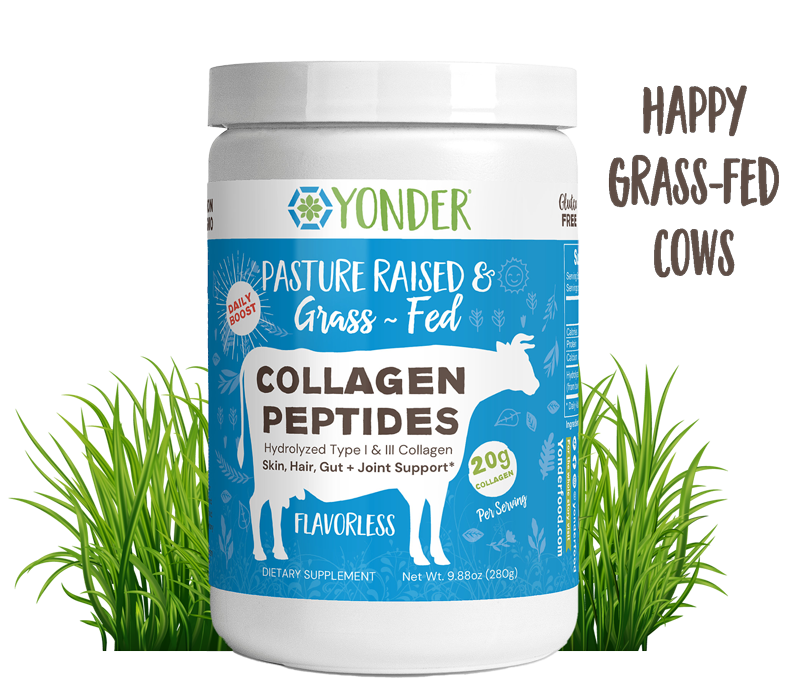 We Couldn't Have Said It Better Ourselves
See why our customers love our Collagen
"WOW, WOW, WOW! I put Yonder's collagen in my coffee every morning and love that my coffee still taste the same. I'm starting to see changes in my skin, hair and nails! My daughter and I look like sisters. "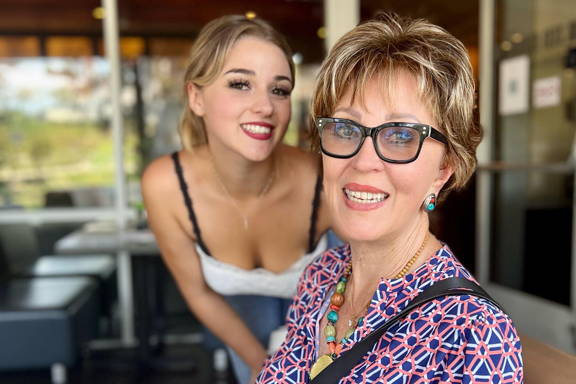 "My joints feel so much better just after 4 weeks taking Yonder collagen! And my skin is getting plumper! Amazing. Can't believe the difference. I feel young hanging with my granddaughter."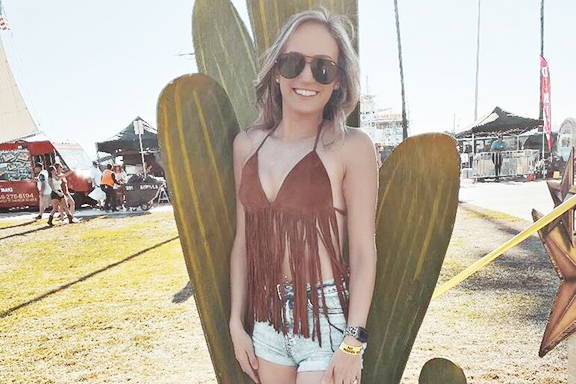 "Love the chocolate collagen!! It's like eating brownie batter but it's healthy! ;)"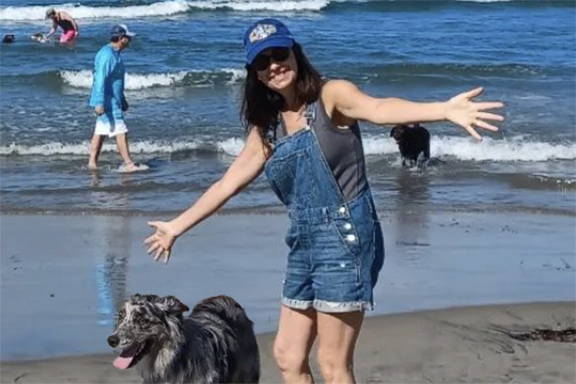 "Love adding Yonder's collagen into my morning coffee. It makes it creamier without changing the flavor. It can be overwhelming trying to do all the "things" to stay healthy, but this is easy!
I'm getting all the benefits of collagen by just adding it to something that I already enjoy doing. It's a win-win."
Why Our Grass-fed Collagen Is Better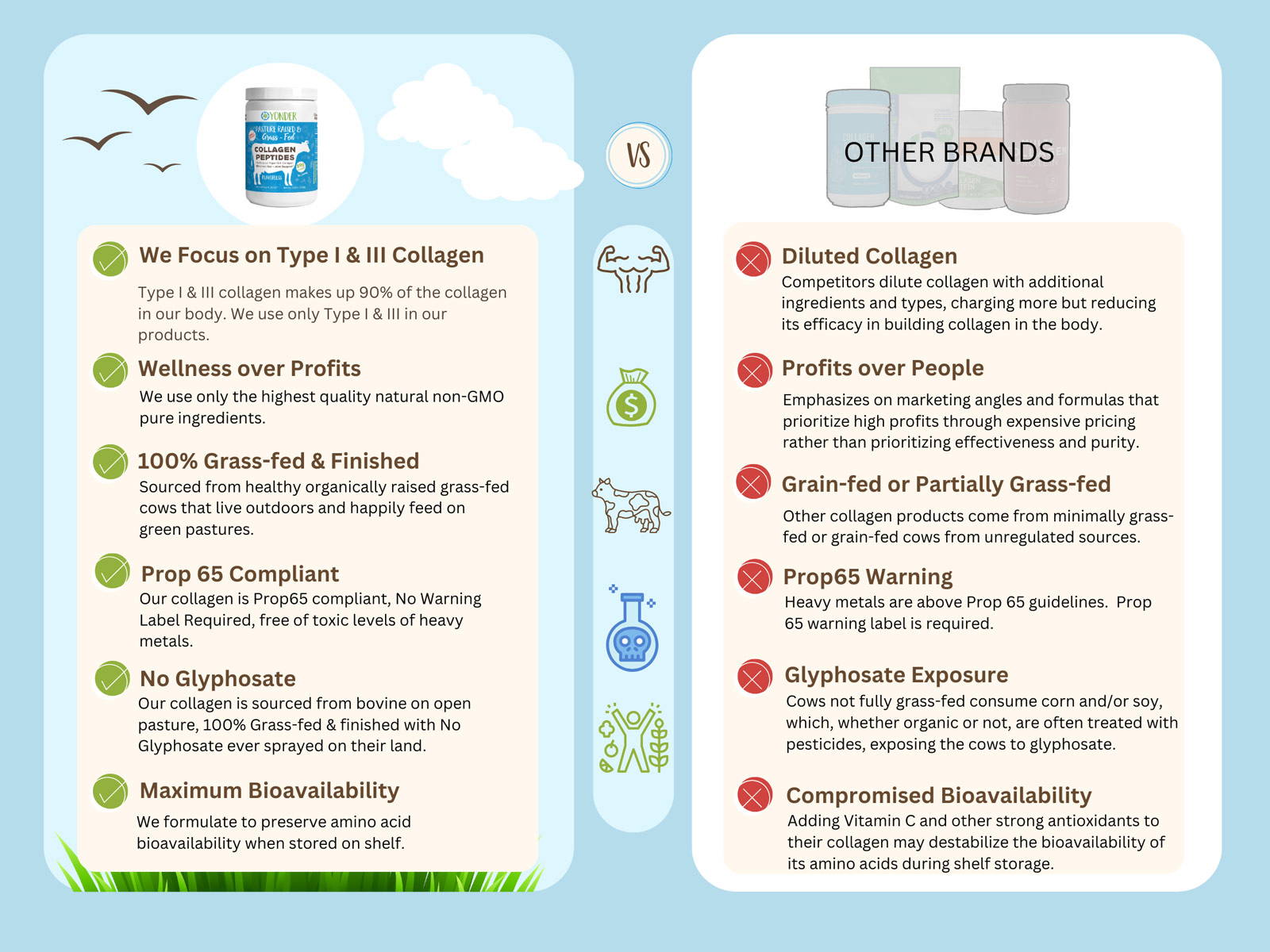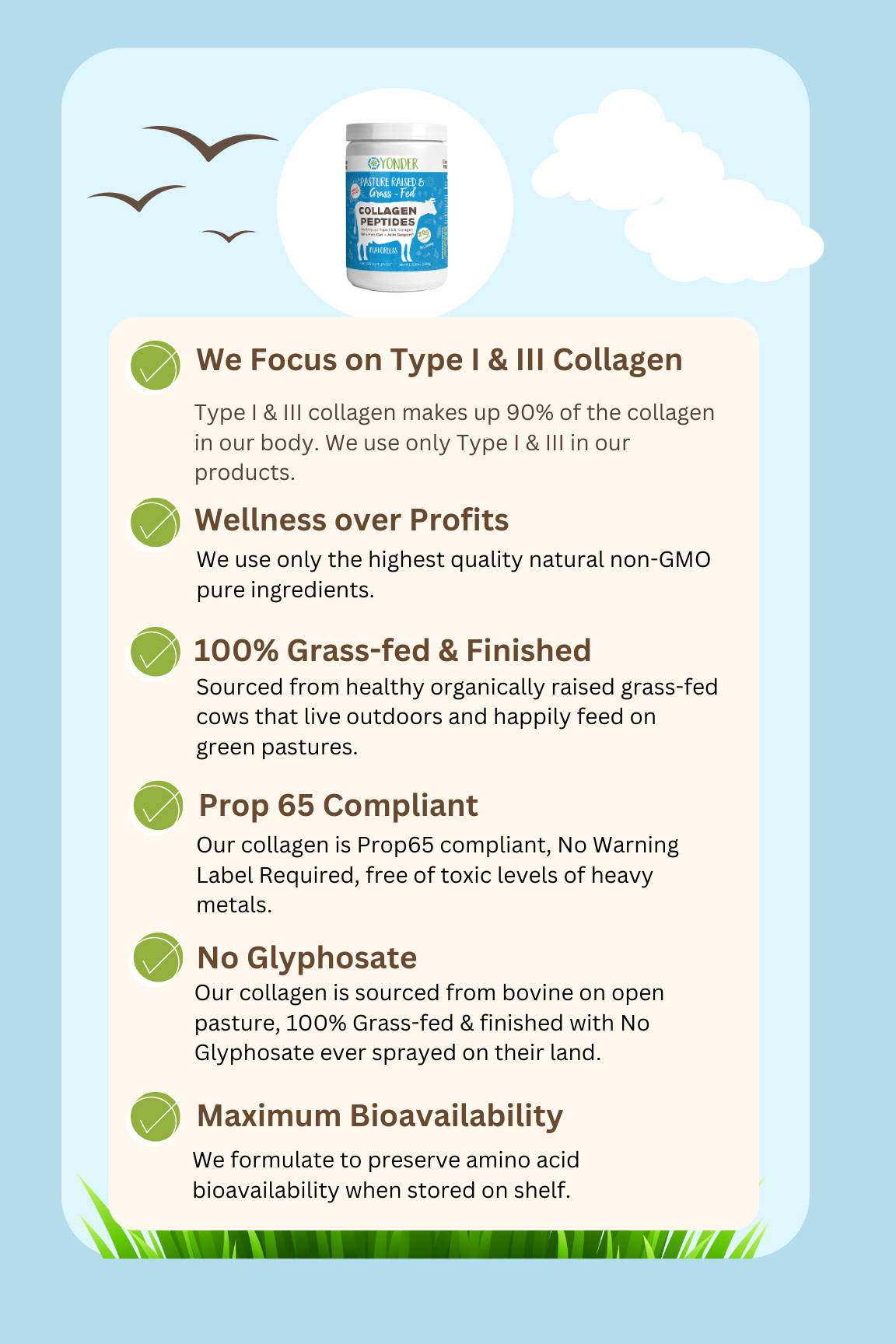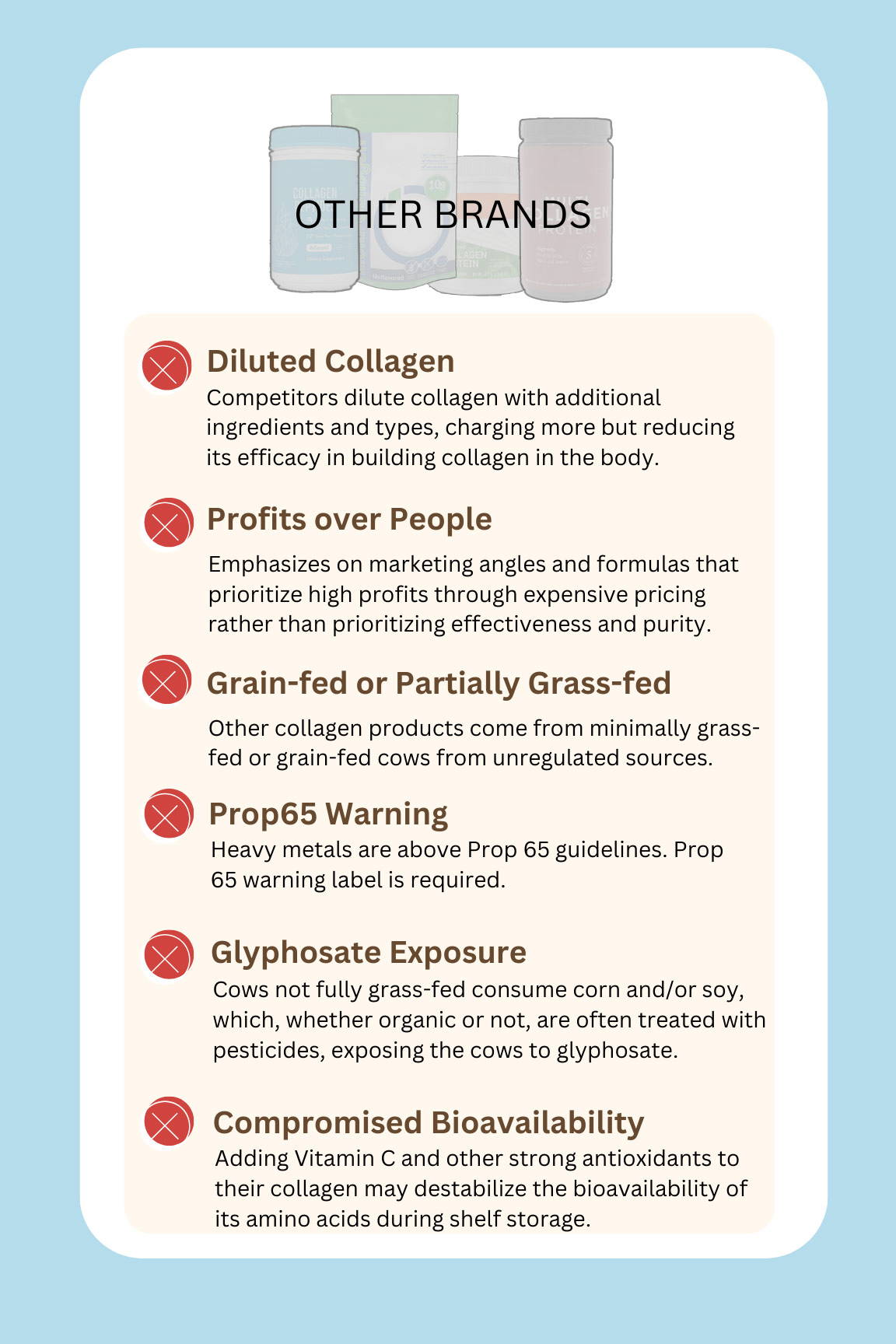 Yonder Grass-fed collagen makes everything better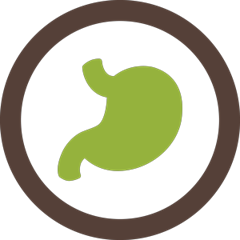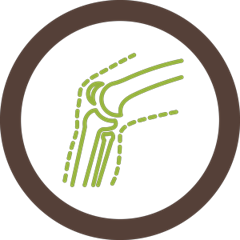 Joints, Bones, & Mobility*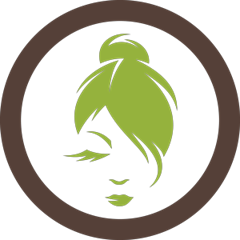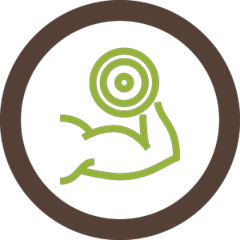 As a dietary supplement, add it to 10-20 grams to 8-16 fluid oz.
of your favorite beverage or bake with it daily for best results.*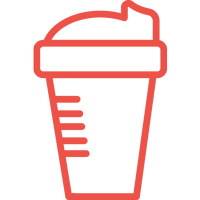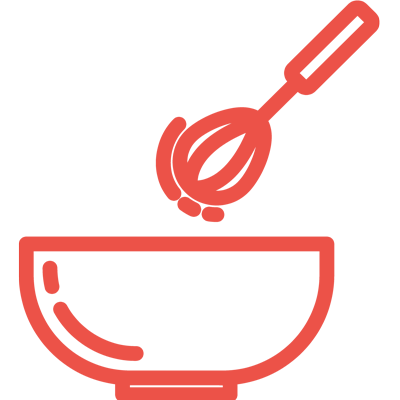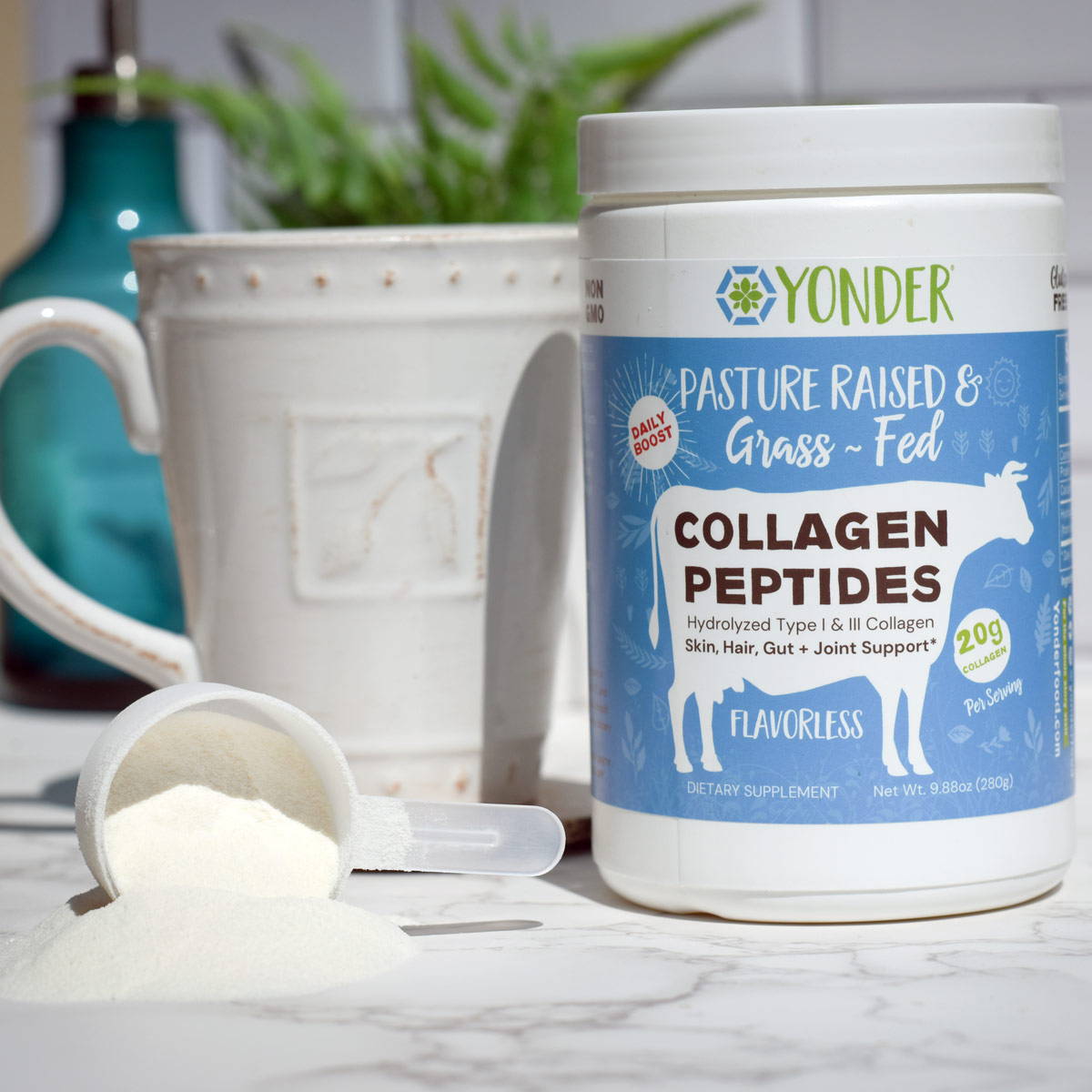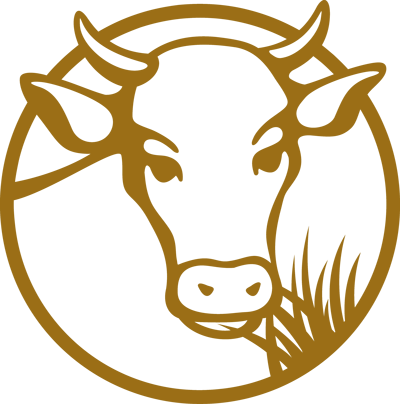 Yonder® hydrolyzed collagen offers types I & III collagen peptides sourced from Grade A, pasture raised, 100% grass-fed, hormone-free, and non-GMO bovine.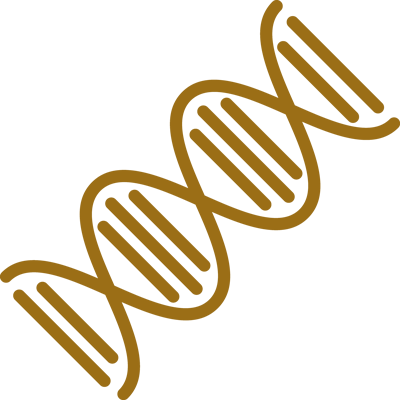 Yonder® Collagen Peptides are a blend of 19 amino acids specifically designed for optimal bioavailability and absorption. They support bone and joint health, improve the appearance of hair, skin, and nails, and promote overall cellular health to help you feel and look your best.*
Aging causes a decline in collagen production, resulting in common signs of aging such as joint stiffness, skin laxity, and wrinkles.*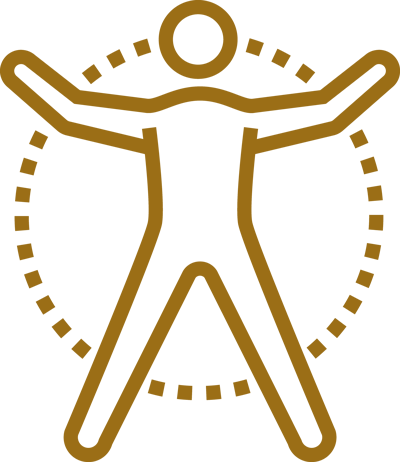 Maintaining optimal collagen levels can be achieved through a nutritious diet and regular collagen peptide supplement intake. Consume a well-balanced diet and follow the recommended dosage for the best results.*
Get Your Questions answered with our Grass-fed Collagen FAQ's
Still have questions? Click chat box or Email us at info@yonderfood.com
Best customer service and collagen
I love this collagen, but I love the customer service even more. I received the wrong flavor collagen and the customer service was excellent! They replied quickly to my email and shipped out the correct flavor. I really appreciate how they treat their customers! I think this company is great and their collagen makes my coffee so yummy!
Thank you for your kind words. We're thrilled to hear that you're enjoying our collagen and the great customer service that we provide. We hope that you'll continue to enjoy our products and services. HUGE HUGS TO YOU! Thank you again!
Spicing up my smoothy game!
My secret ingredient to youthful skin and delicious smoothies! I can't live without this stuff!!!
We're so happy to hear that our collagen peptides are making a positive impact in your smoothie game! Thank you for the amazing REEL and for the great review!
Loving the collagen in my coffee
Thank you for your kind words! We're glad you're enjoying our collagen peptides. :) Welcome to the Yonder family.
Collagen Peptides
Best flavorless Grass fed collagen. I've tried so many that claim unflavored and could not tolerate the strong Bovine flavor. I'm 💯 % satisfied. Love the mushroom coffee 👍 look forward to my coffee, not only is it delicious it's good for your cognitive function. Also made in the USA 🇺🇸❤️🙏
Thank you for your positive review of our collagen peptides! We're glad to hear that you're happy with the flavorless (no flavor) and our Mushroom coffee. We appreciate the Made in America support.. Consider yourself hugged. :-)
Creamy and dissolves easily
I use the unflavored in my coffee, and it's wonderful.
Thank you for your review! We're glad you enjoy using our collagen peptides. :-)
Enhance your mornings by adding our collagen to the delicious taste and health benefits of our exclusive organic coffee infused with Lion's Mane and Chaga mushrooms.*
Get a clean energy and beauty boost while supporting your mental clarity.*
What Makes Yonder So Special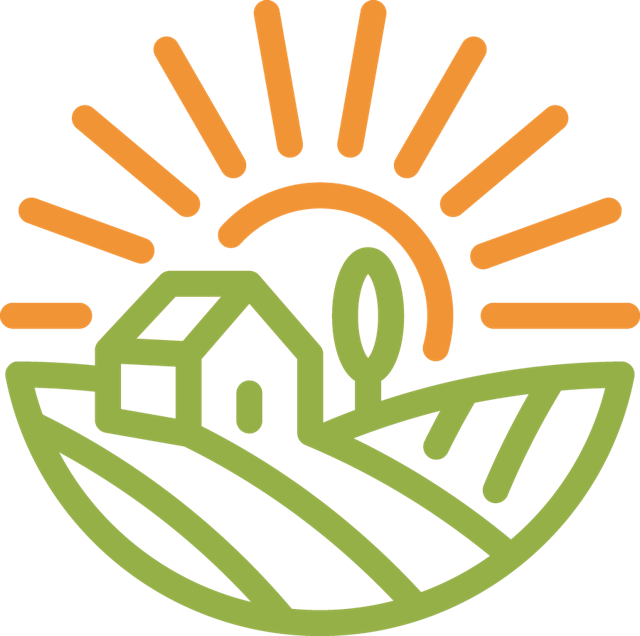 Yonder offers superior nutritional formulas made from real food ingredients, unlike the common supplements and food products on the market filled with synthetic ingredients and artificial additives that can be difficult for the body to process. Our products are naturally assimilated by the body for optimal health benefits and improved overall well-being.*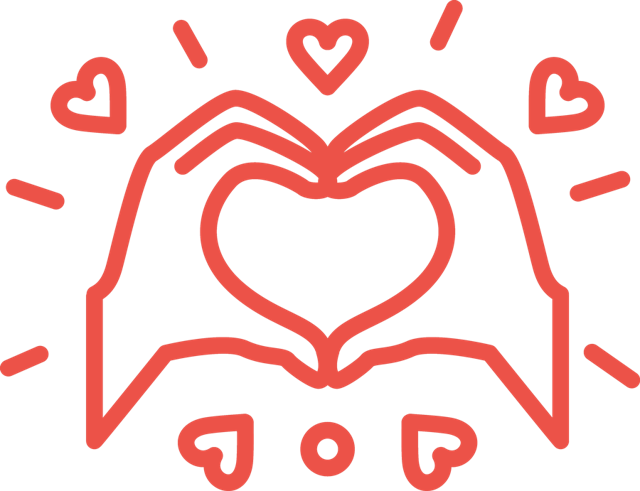 People First, Not Profits
Our method prioritizes quality over profit. We use organically grown, non-GMO, pure ingredients raised with care. Our strict production process ensures optimal bioavailability, providing added value and saving you money in the long run. We research effective ingredients to support an active healthy lifestyle.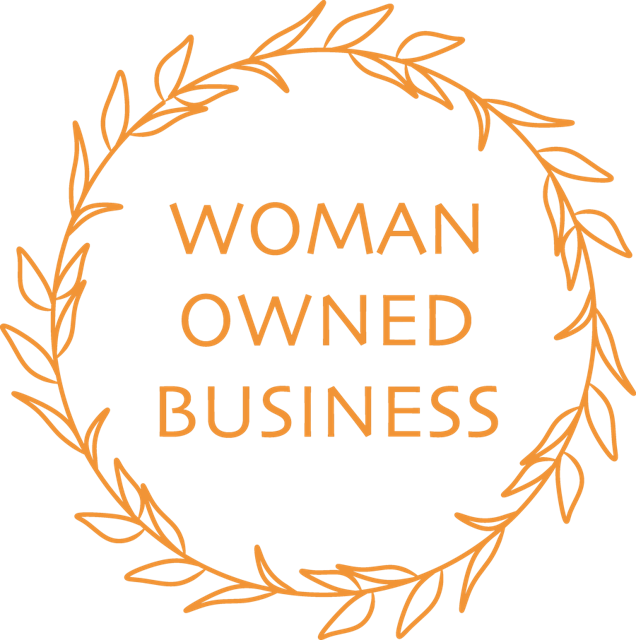 A woman-led, family-run business, we empower individuals to take control of their health and find balance. As a united family behind Yonder, we blend our talents and shared goals to serve others, promote trust and foster a sense of community through teamwork, love, and shared values.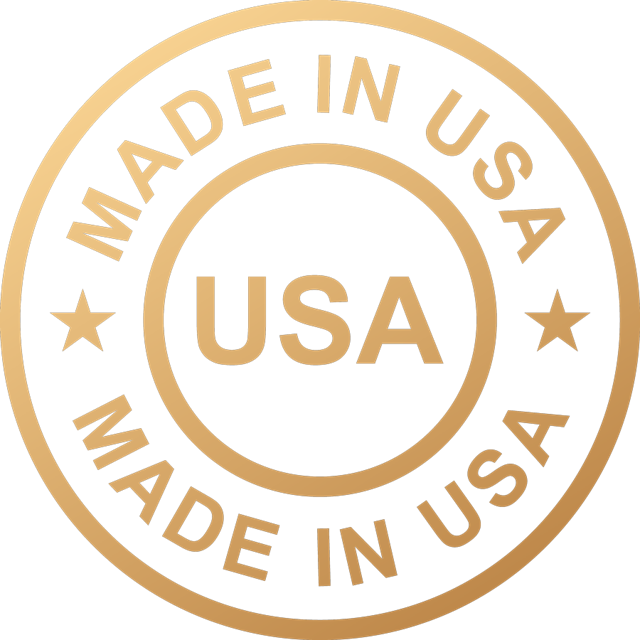 Made with Love in The U.S.A.
All Yonder products are crafted with care in the USA, at a FDA-registered facility that adheres to organic and cGMP standards. We source our whole food and specialty ingredients domestically and only source a few ingredients from their native regions. None of our ingredients come from unregulated sources.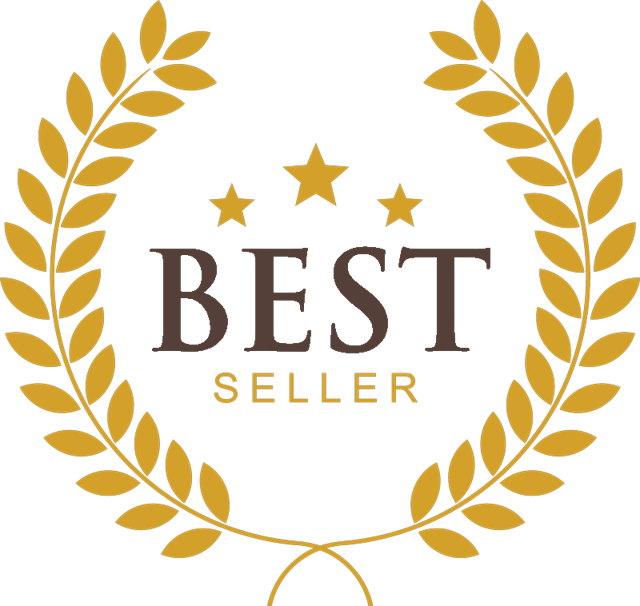 Our customers trust Yonder products to improve their health and we have received numerous positive reviews and feedback. We have been working with health experts since 2017 perfecting our formulas and vetting. People are thrilled to have finally found a company that is fully committed to using pure, non-GMO, and clean organic ingredients whenever possible. Our results speak for themselves.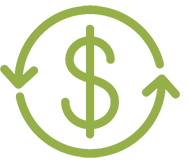 At Yonder, we are passionate about our products. We make them for ourselves and our families and hold ourselves to high standards when it comes to our health and well-being. Our mission is to share these standards with others and we stand firmly behind our products. If you are not satisfied, we offer a money-back guarantee. Client satisfaction is our top priority and we strive to make our customers happy.
10 Proven Benefits of Grass-fed Collagen
1. Grass-fed Collagen for Skin
One of the most celebrated advantages of collagen powder is its ability to rejuvenate and firm the appearance of our skin from the inside out. As we age and collagen depletes, skin tends to become thinner and more prone to wrinkling, while also losing its natural moisture and vibrancy. This condition is sometimes referred to as "crepey skin".
By supplementing with Yonder® Collagen, you can replenish the lost collagen, resulting in a subtle lift and tightening of the skin, which in turn diminishes the visibility of wrinkles[4] and cellulite.* Collagen also aids in skin hydration, helping to maintain its moisture levels and thereby contributing to a more youthful, glowing appearance[5][6].*
2. Grass-fed Collagen for Bones
While calcium is often the first supplement people consider for bone health, there's compelling evidence to suggest that collagen powder also plays a key role in maintaining strong and healthy bones. Recent research indicates that collagen supplements can play a valuable role in preserving and protecting our bone health.*
A study conducted in January 2018 focused on post-menopausal women experiencing age-related decreases in bone mineral density (BMD). The research found that collagen supplementation led to "a favorable shift in bone markers, signifying increased bone formation and decreased bone degradation." This implies that collagen supplements can offer valuable nutritional support to anyone seeking better bone health.*
3. Grass-fed Collagen for Hair Growth
Involutional alopecia refers to the natural hair thinning that comes with aging. As we get older, a greater number of hair follicles enter and remain in a "resting" phase for extended periods compared to earlier life stages. The silver lining is that these "resting" follicles can potentially be reactivated.*
According to a double-blend, placebo-controlled study conducted in 2012, collagen powder supplements were found to support the natural growth of hair."[10]. The study's participants experienced enhancements in hair volume, scalp coverage, and hair thickness. Additional benefits included increased hair shine as well as improved skin moisture retention and smoothness[10].*
Another research study observed increases in both total hair count and hair density among participants. The study also reported that, after beginning a regimen with collagen powder, hairs were less prone to shedding and were more securely anchored, making them harder to pull out[9].*
4. Grass-fed Collagen for Nails
Brittle nail syndrome is a common issue, particularly among women, characterized by nails that are rough, uneven in thickness, discolored, and prone to peeling. While the condition can be attributed to various factors like imbalanced moisture levels, a frequent underlying cause is a lack of sufficient collagen needed for healthy nail growth.*
A study involving individuals with brittle nails revealed that collagen powder supplementation led to a 12% increase in the rate of nail growth and a 42% reduction in the occurrence of broken nails[11]. Impressively, 88% of the study participants experienced improvements in their nail condition after incorporating collagen powder into their routine, and 80% reported being fully satisfied with the results[11].*
5. Grass-fed Collagen for Recovery & Collagen for Fascia
Collagen is amazing for supporting the body's natural recovery processes. Whether you are experiencing the typical soreness after intense exercise or a minor wound, collagen is vital to the body. Ample collagen is necessary for our body to repair worn-out muscle tissue and strengthen fascia. Fascia, which is comprised of 90% collagen, serves as a protective mesh around your internal organs and muscles. As we age, our bodies produce less collagen making our natural recovery processes more challenging and time-consuming. *
A 2019 study involving patients with burns showed promising results. Patients were administered either a placebo or a collagen supplement, and those receiving collagen showed improvement 3.7 times faster compared to the placebo group. The study concluded that hydrolyzed (powdered) collagen supplements could benefit burn patients and reduce the duration of their hospital stays.[19]*
Another research study examined recovery following strenuous exercise and found that collagen peptide supplements might offer a performance advantage the day after a high-impact workout session.[20]*
6. Grass-fed Collagen for Joints
As we age, joint stiffness and soreness can become a more common experience. The cartilage in our joints, which contains collagen starts to deteriorate. Our bodies struggle to replenish this collagen and repair the damaged cartilage, leading to a reduction in the cushion between our joints and discomfort.*
Several research studies have illuminated the positive impact collagen supplements can have on joint health, especially as we age. One study found compelling evidence supporting the use of collagen supplements for improving joint health in both athletic individuals and those at higher risk due to aging. The researchers noted that patients who took collagen experience a notable reduction in discomfort both while at rest and in motion [17].*
Another study specifically aimed at assessing the effects of collagen peptide powder on joint health, concluded that collagen does accumulate beneficially in joints. Researchers found that collagen helped participants experience more comfortable movements and greater mobility.[17]*
7. Grass-fed Collagen for Muscle Mass
Boosting muscle mass might seem like a concern exclusive to bodybuilders and athletes, but it's an important consideration for everyone especially as we age. Enhanced muscle mass contributes to greater strength and stability, reducing the likelihood of falls. Furthermore, muscles serve as protective layers for our bones and organs; hence, a higher muscle mass can reduce the risk of organ damage or bone fractures in case of a fall. Also the more muscle mass, the faster our metabolism.*
A 2021 study found that middle-aged men who were not athletes experienced significant benefits from taking collagen powder. Those who supplemented with collagen saw a notable increase in fat-free mass (essentially muscle) and a decrease in body fat. The control group, which received a different form of protein—whey—did not experience the same advantages[1]. This suggests that merely increasing protein intake is not sufficient; the type of protein matters. Another study involving elderly men yielded similar results[2].*
8. Grass-fed Collagen for Gut Health
Bloating is a widespread issue that often results in discomfort and pain, particularly after consuming foods that irritate the digestive tract lining. Modern diets can make it challenging for our bodies to efficiently digest food, leading to a range of digestive complications like bloating, cramps, fluctuating episodes of constipation and diarrhea, and inflammation. Some theories also propose that "leaky gut"—a condition where the intestinal lining is compromised, allowing toxins to enter the bloodstream—can have broad-ranging impacts on overall health.*
A study published in May 2022 examined whether collagen could alleviate bloating and other digestive concerns in healthy women. Remarkably, 93% of the women who took collagen and completed the study reported a significant reduction in digestive symptoms, including bloating, without making any other changes to their diet or lifestyle. Interestingly, the study also revealed that only about one-third of participants were aware that collagen could be used to improve digestive health[18].*
9. Grass-fed Collagen for Heart Health
The challenges of modern life, such as unhealthy diets and chronic stress, make supporting heart health an important priority for most Americans. Studies support the idea that collagen supplementation can be a helpful addition to a heart-healthy diet.
A study released in June 2022 examined the impact of collagen supplementation on markers of cardiovascular health. It found that taking collagen helped subjects maintain healthy cholesterol and blood pressure levels, which are important aspects of heart health.[12] *
Collagen serves as a critical building block for the arteries, which are the essential conduits transporting blood from the heart to various parts of the body. When the arteries lack sufficient structural integrity, they can become frail, rigid, and less pliable, jeopardizing proper circulation and heart health.*
Emerging research points to the efficacy of collagen in maintaining robust and healthy arteries. One particular study indicated that participants who ingested 16 grams of collagen daily -divided between breakfast and dinner - experienced a notable decrease in arterial stiffness.[1]
10. Grass-fed Collagen for Weight Loss
We're all aware that carrying excess weight can lead to a myriad of health problems. While there's no magic solution to weight loss—effort is always required—you can optimize your chances of success by taking advantage of available tools. Collagen is one such tool that can assist in your weight loss journey.*
As previously mentioned, collagen supplements have been found to not only reduce fat accumulation but also to increase fat-free mass[12]. Another study indicated that individuals who took collagen supplements experienced a significant improvement in body fat percentage and overall body fat mass compared to those who didn't[13]. Additionally, research suggests that collagen supplements may be helpful in targeting and reducing stubborn visceral (belly) fat[14].*
Remember, collagen is not an instant fix; it takes time to work. Most people report noticeable improvements within 3 to 6 weeks. If you discontinue taking collagen, you'll likely notice a regression in the benefits—like achier joints or thinner nails and hair.*

So, be patient and give collagen the time it needs to work its wonders. It's likely that the issues you're trying to address didn't develop overnight, so you can't expect instantaneous results. To ensure you don't run out, consider buying collagen in bulk, which can also be more cost-effective. Stay committed, and give your body the time it needs to reap the benefits of collagen.*
https://pubmed.ncbi.nlm.nih.gov/33946565/
https://pubmed.ncbi.nlm.nih.gov/26353786/
https://academic.oup.com/cdn/article/5/Supplement_2/321/6293257
https://pubmed.ncbi.nlm.nih.gov/32799362/
https://pubmed.ncbi.nlm.nih.gov/33774639/
https://www.jmnn.org/article.asp?issn=2278-1870;year=2015;volume=4;issue=1;spage=47;epage=53;aulast=Borumand
https://pubmed.ncbi.nlm.nih.gov/31159319/
https://www.ncbi.nlm.nih.gov/pmc/articles/PMC5793325/
https://pubmed.ncbi.nlm.nih.gov/27506633/
https://www.ncbi.nlm.nih.gov/pmc/articles/PMC3509882/
https://pubmed.ncbi.nlm.nih.gov/28786550/
https://pubmed.ncbi.nlm.nih.gov/35658958/
https://www.ncbi.nlm.nih.gov/pmc/articles/PMC6471368/
https://pubmed.ncbi.nlm.nih.gov/33642465/
https://pubmed.ncbi.nlm.nih.gov/18416885/
https://pubmed.ncbi.nlm.nih.gov/30122200/
https://pubmed.ncbi.nlm.nih.gov/17076983/
https://pubmed.ncbi.nlm.nih.gov/35639457/
https://pubmed.ncbi.nlm.nih.gov/31859087/
https://pubmed.ncbi.nlm.nih.gov/33186897/
https://www.usnews.com/news/healthiest-communities/slideshows/top-10-causes-of-death-in-america
Get Your Questions answered with our Grass-fed Collagen FAQ's
Still have questions? Click chat box or Email us at info@yonderfood.com
Visit our blog for recipes, advice, how-tos and the latest Yonder news.