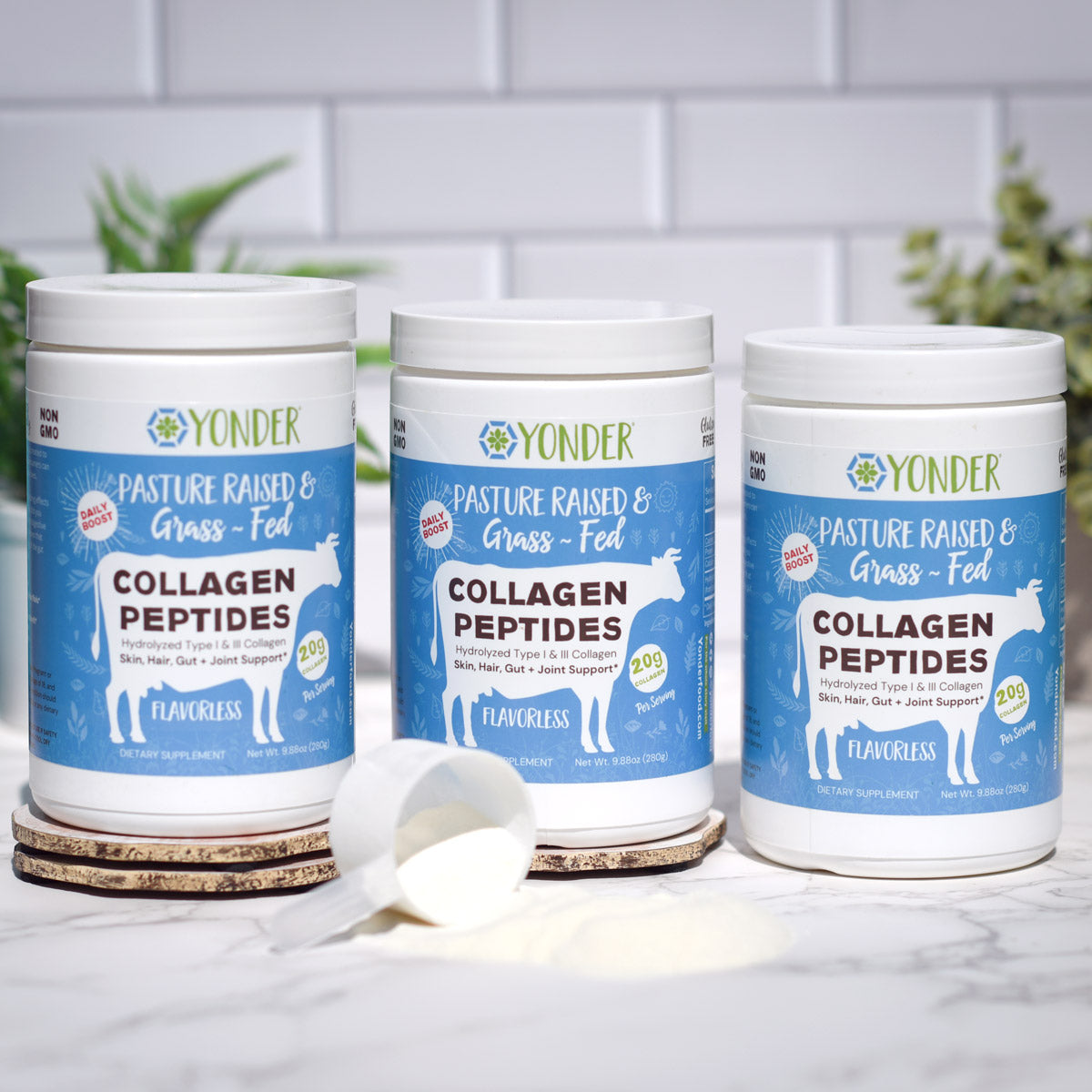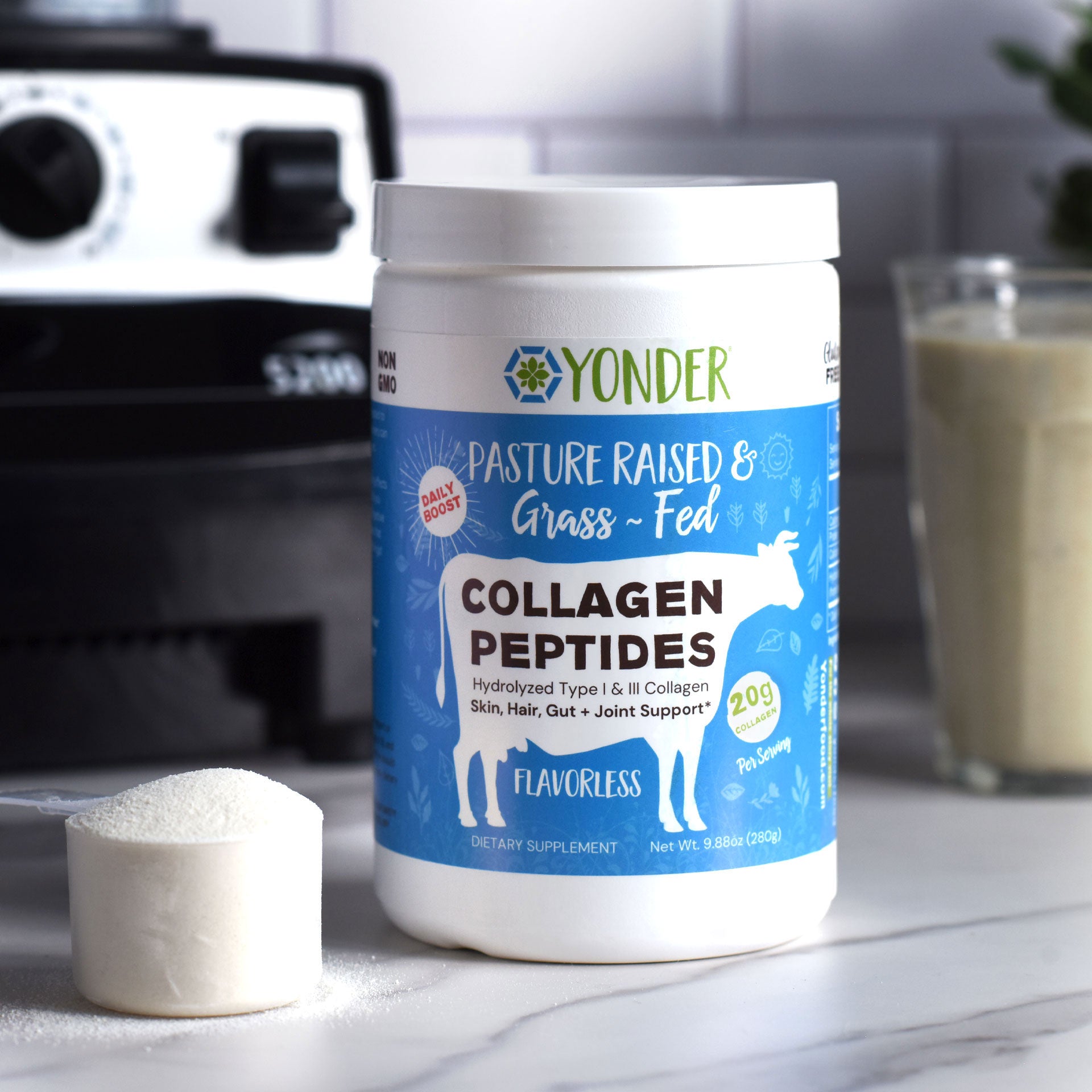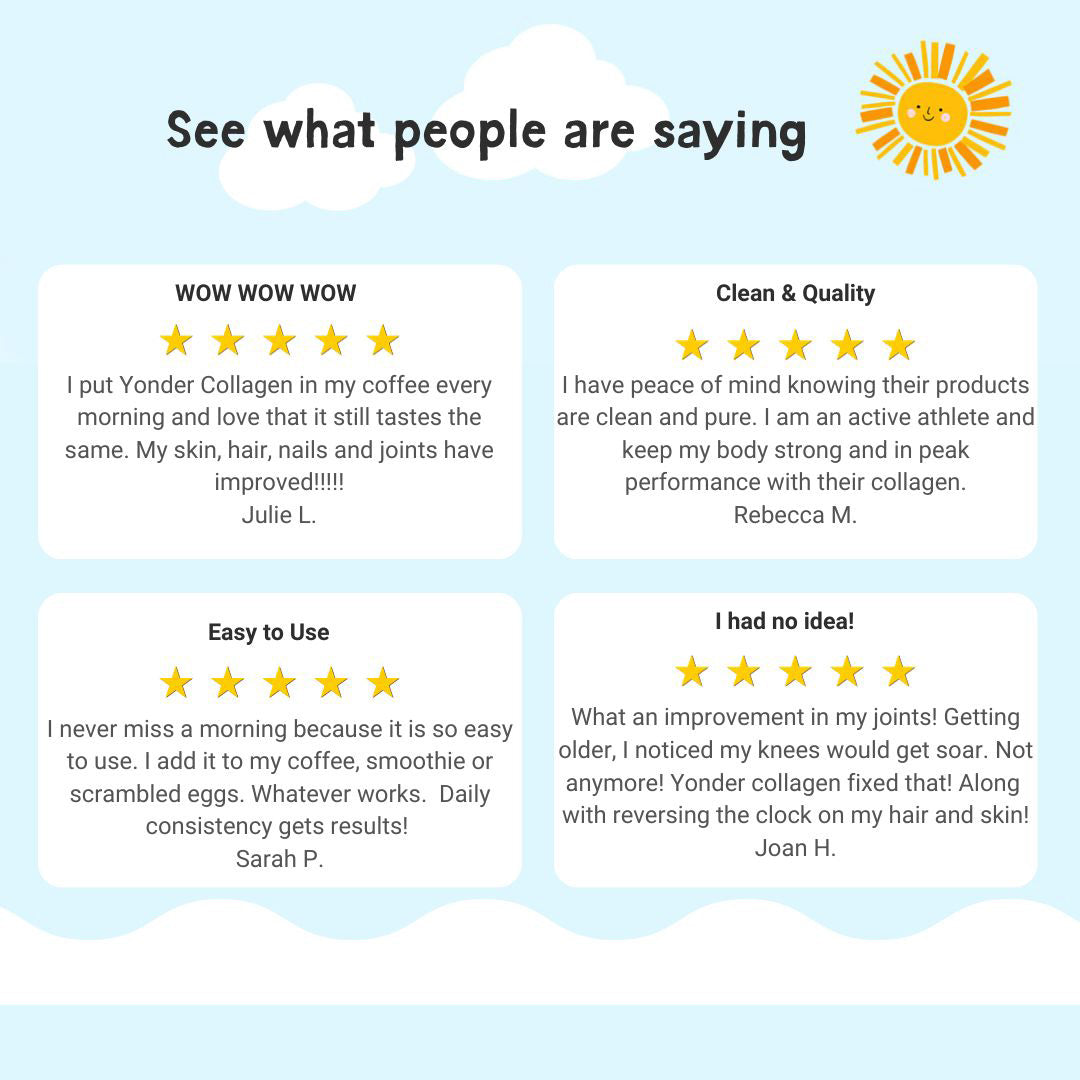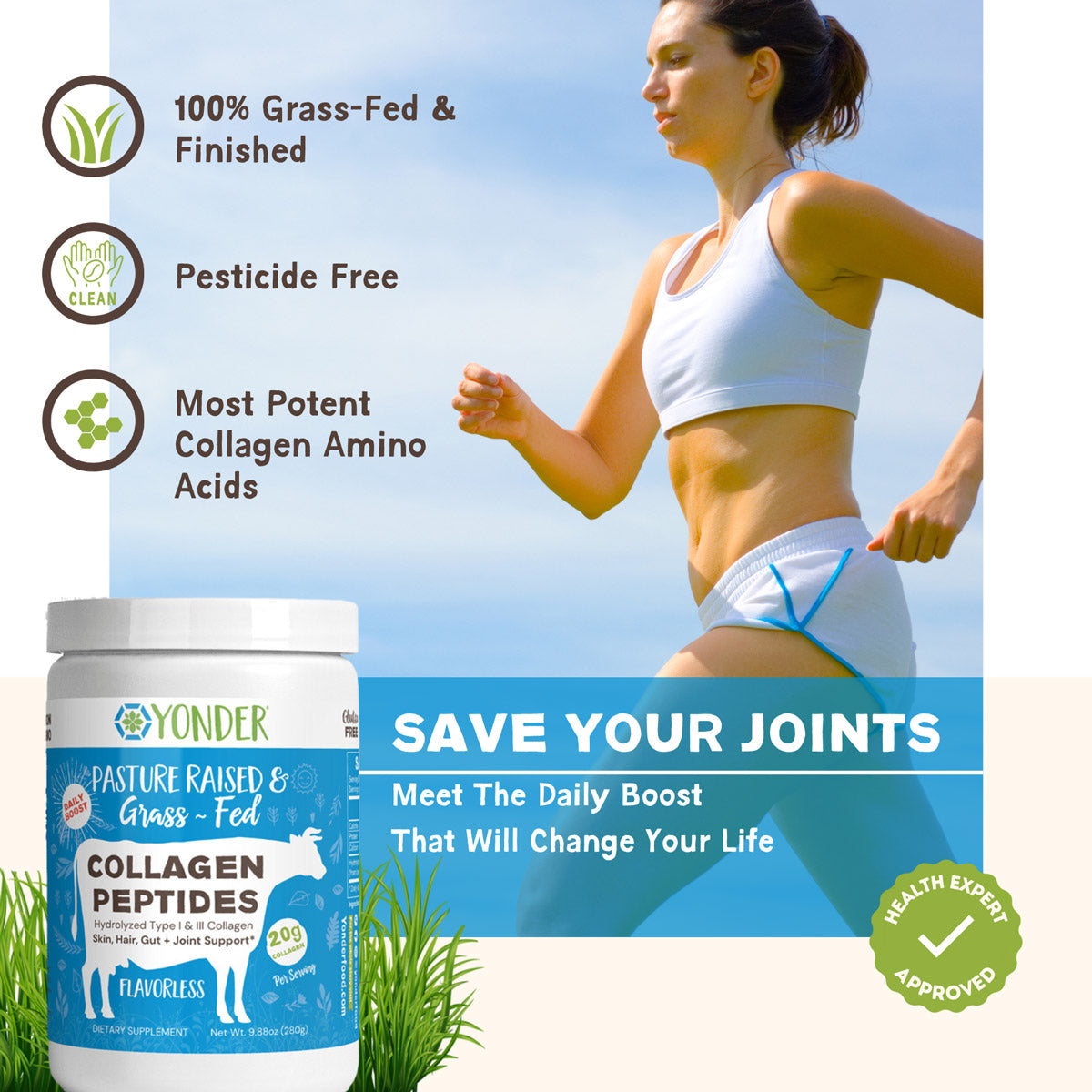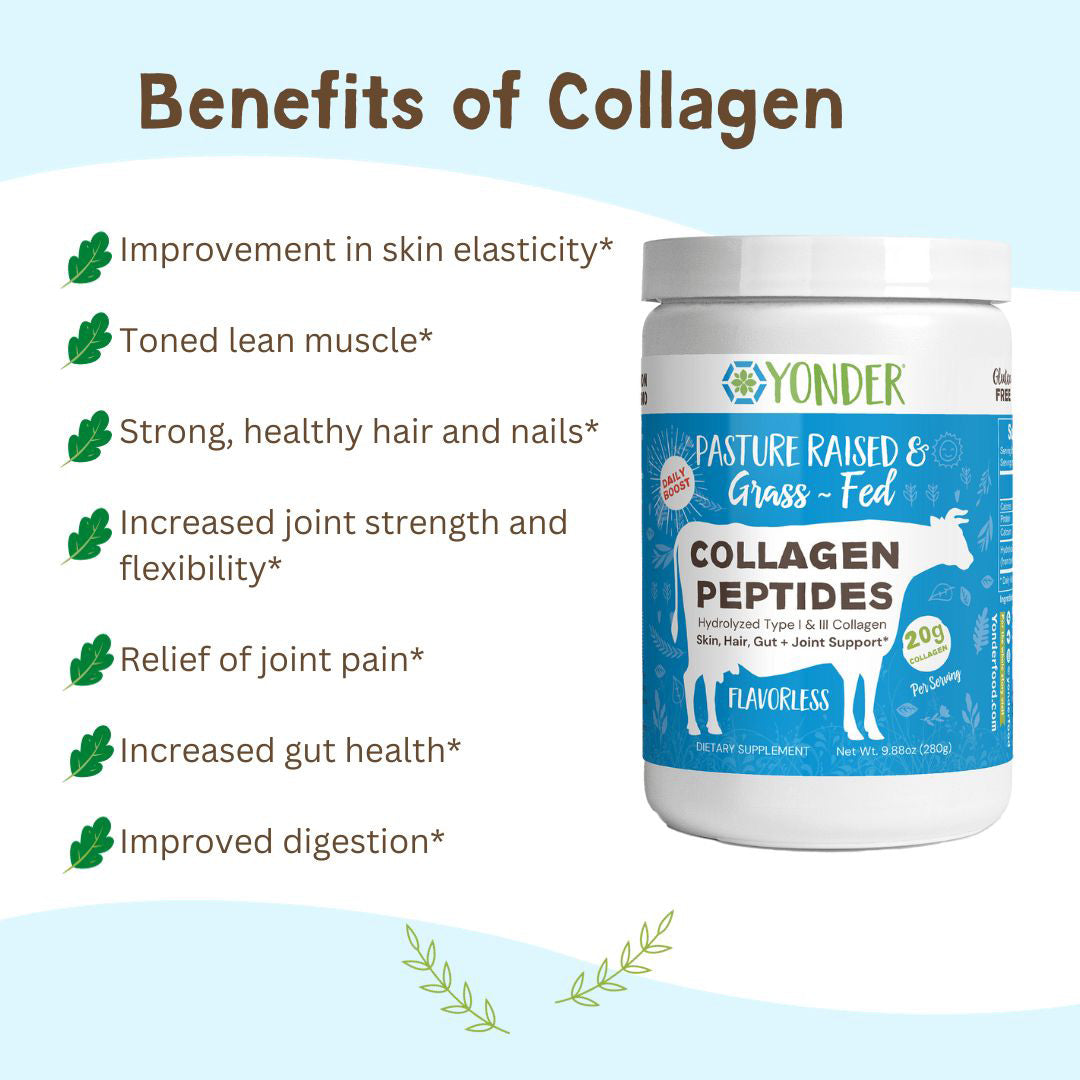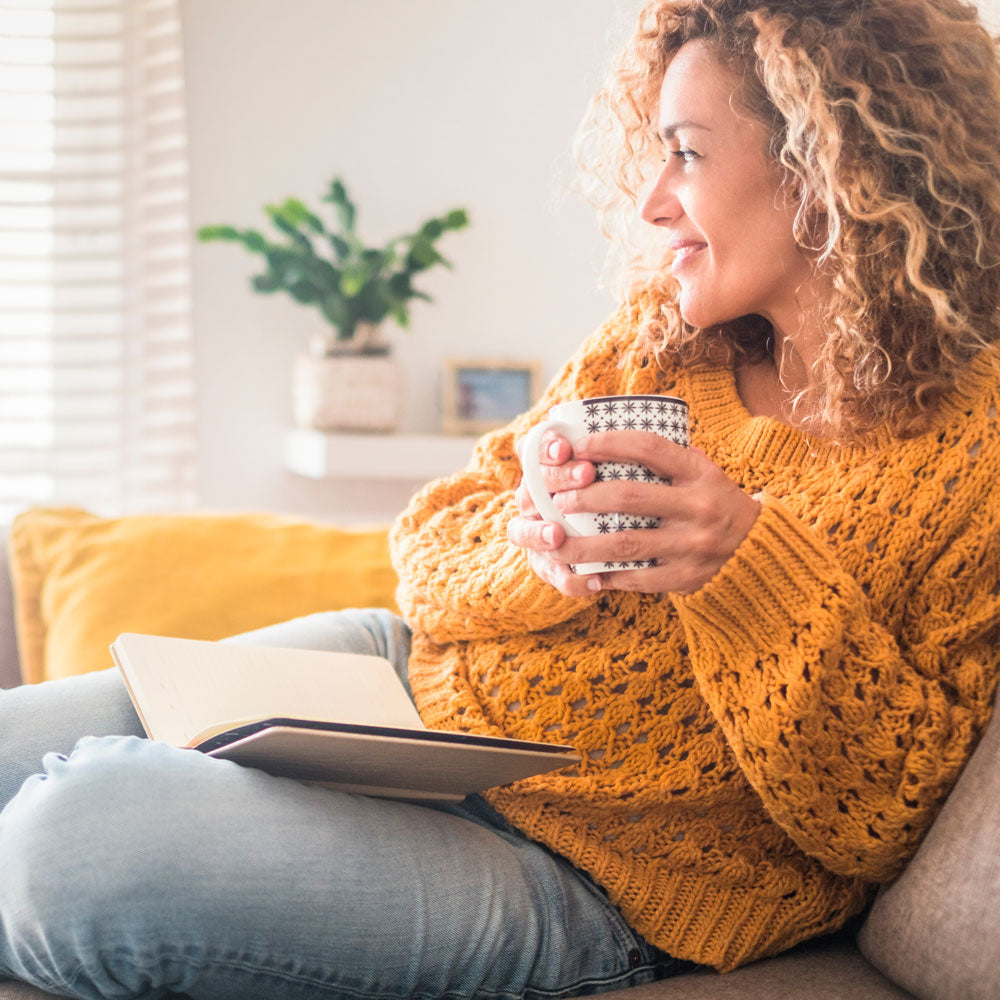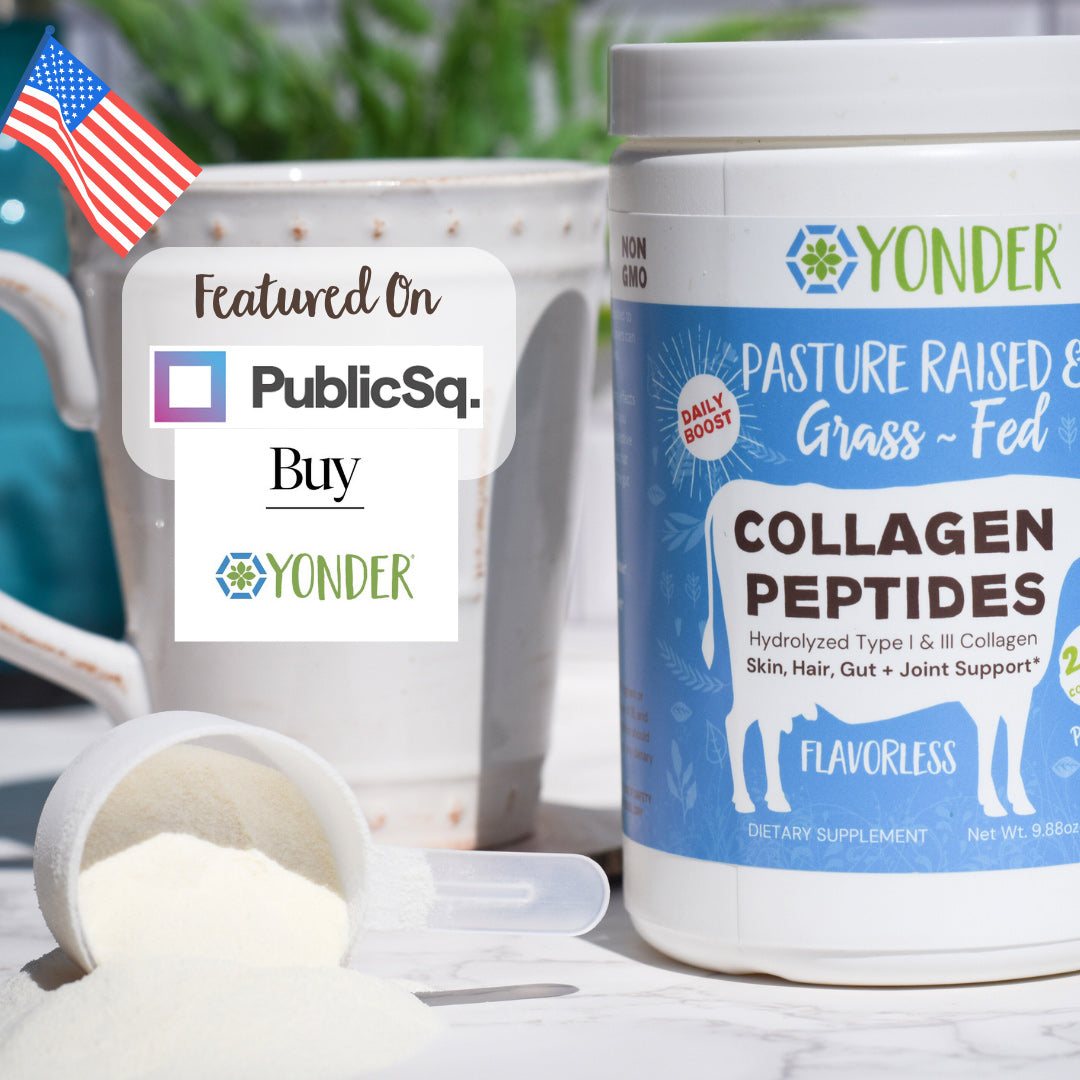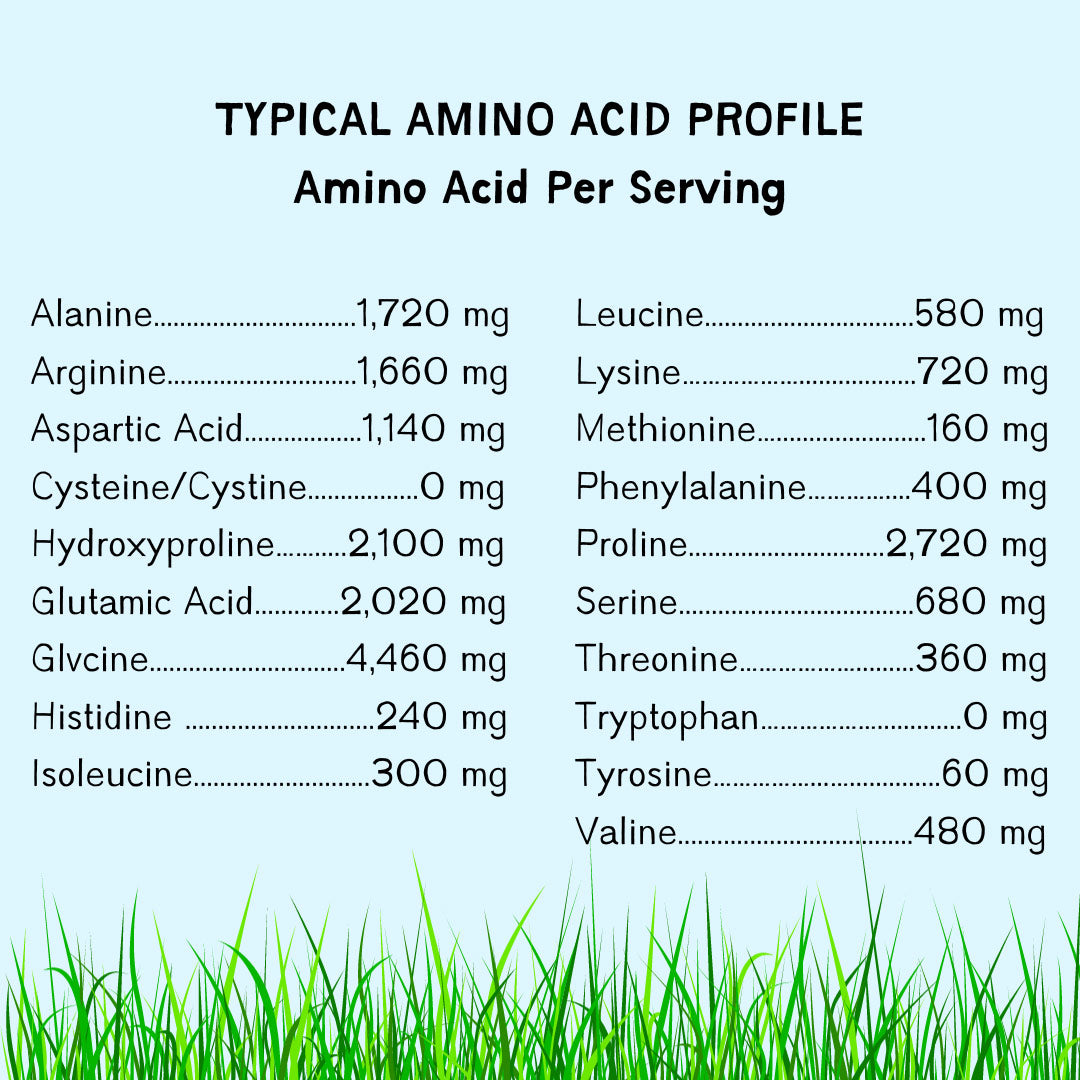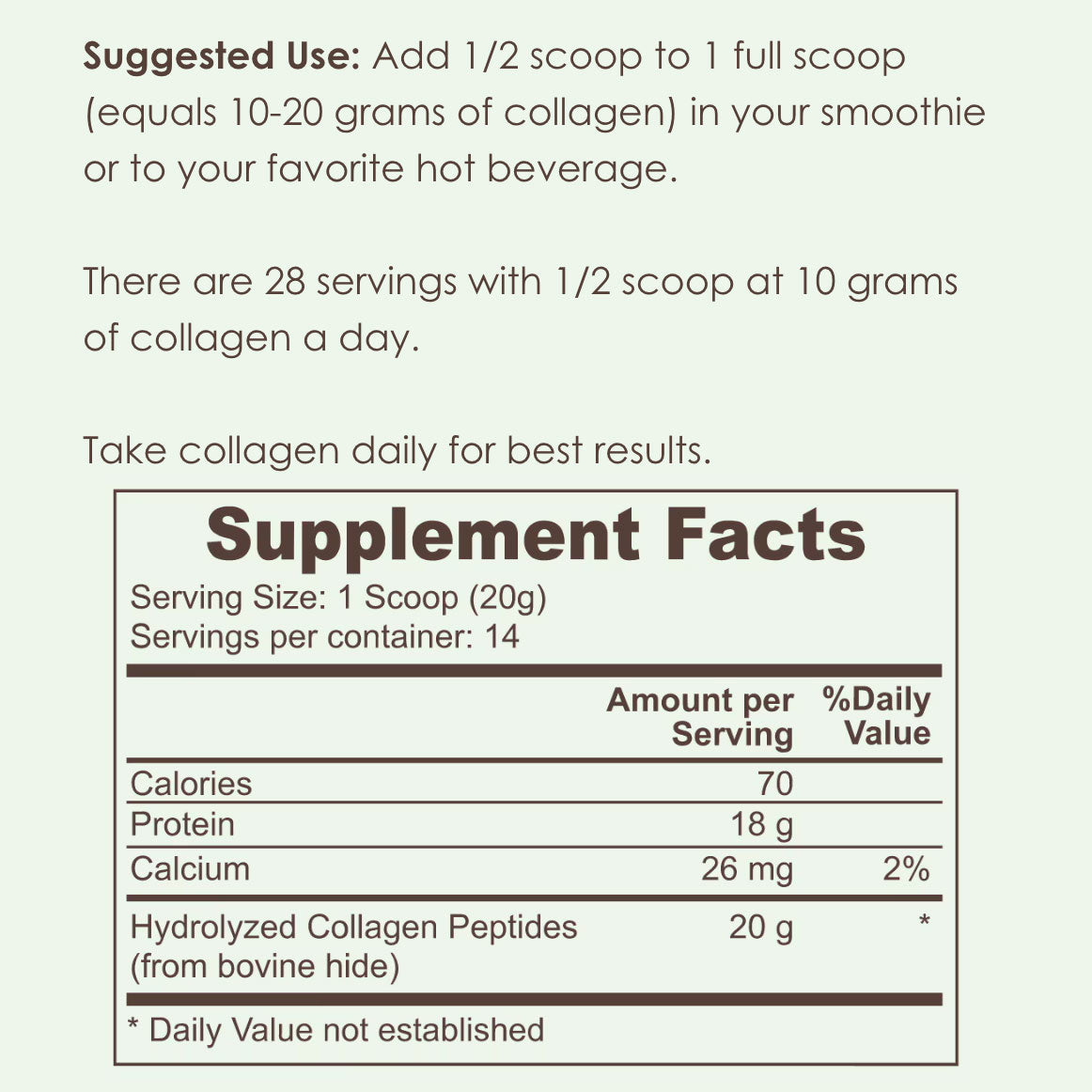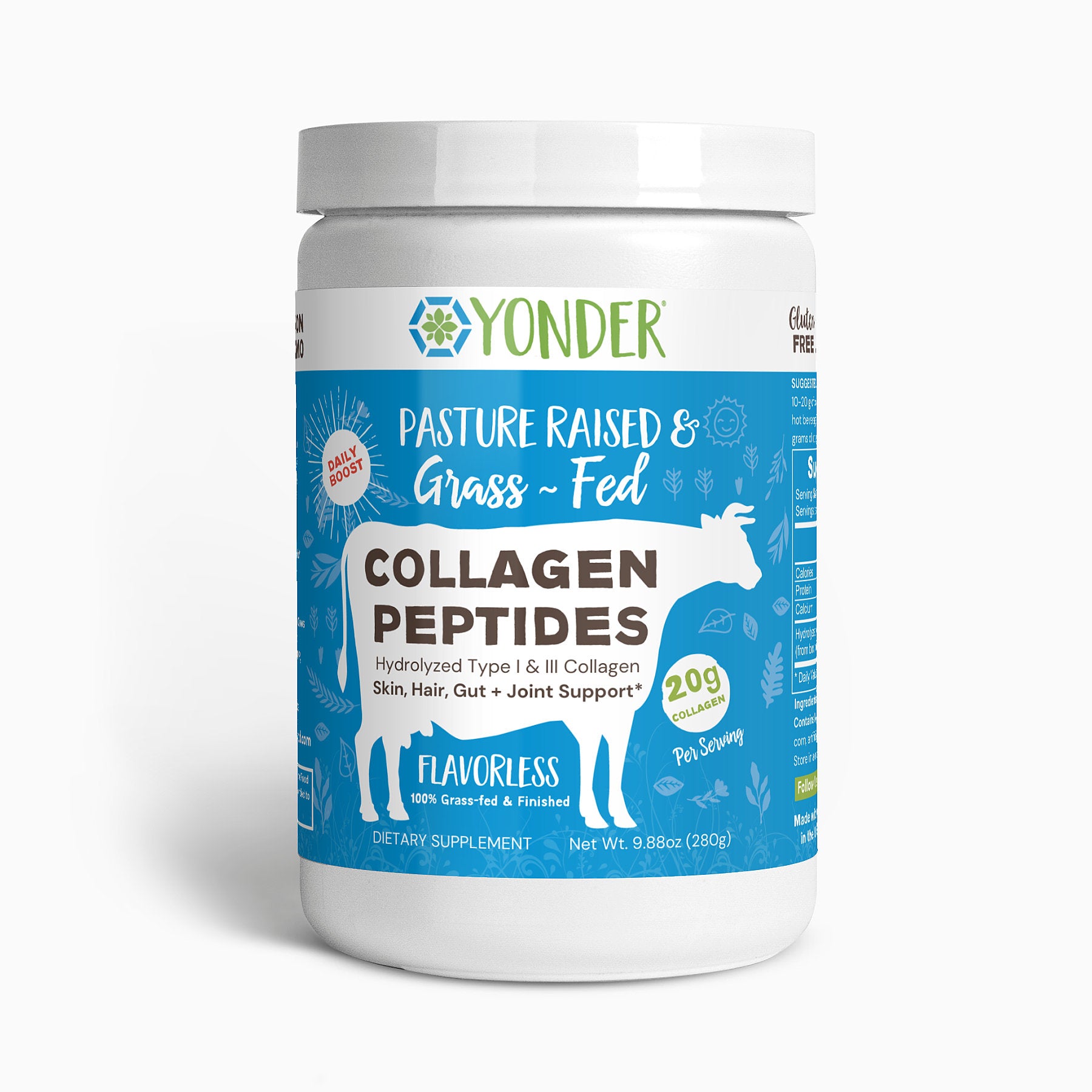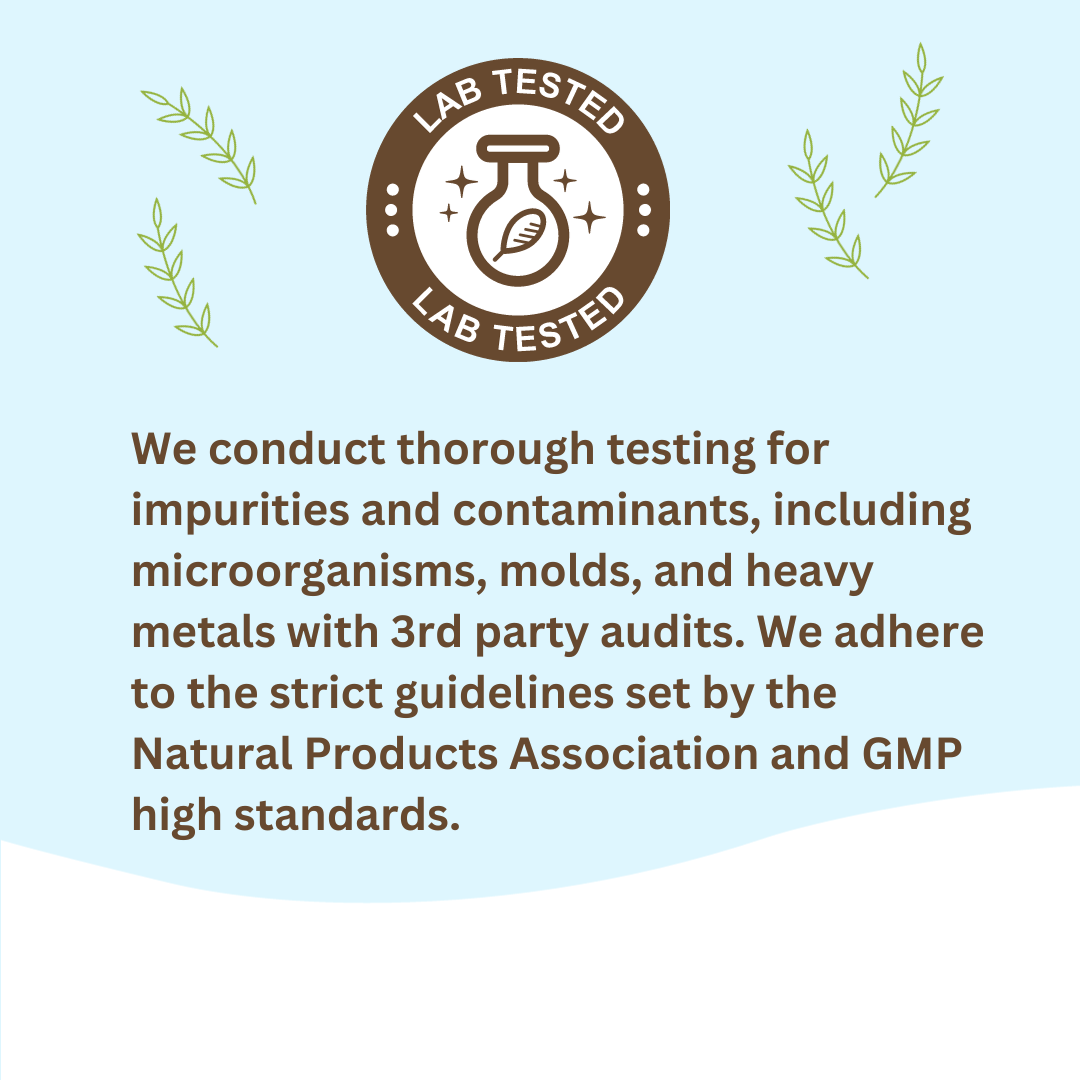 Grass Fed Collagen (Flavorless) Buy 3 Save 10%
$88.98
Regular price
$98.85
off
Description
Supports Skin, Hair, Joints, Fascia and Nails 

Pure collagen amino acids 
28 day supply at a daily serving of 10 grams, 1/2 scoop 
100% grass-fed & finished collagen from happy cows
Glyphosate is never sprayed on their land
Formulated for potent absorption and bioavailability
Easy to mix in your favorite drinks
Welcome to the Cleanest and Most Potent Collagen, Yonder® Collagen
We are excited to bring you Yonder® Collagen endorsed by Expert Nutritionist.
Our pure formula supports healthier and stronger Skin, Hair, and Nails!
Additionally, it supports your Fascia, strong Bone, Healthier Joints & Digestion. 
Other benefits include support for muscle growth & the reduction of the appearance of cellulite.*
Ideal for Everyone, simply add Yonder® Collagen to smoothies, beverages, and baking recipes.
Features of Yonder® Grass Fed Collagen
20g Collagen Peptides per full scoop.
100% Grass-fed & finished, pasture-raised bovine collagen.
Glyphosate is never sprayed on their land. 
Hydrolyzed type 1 & 3 Collagen, which is 90% of collagen in the body.
Non-GMO with simple and clean ingredients.
Unflavored and unsweetened.
Manufactured in a facility that's Organic, cGMP, NSF, and UL Certified.
Mixes instantly.
No Gluten, Dairy, or Soy.
Clean and pure, no fillers or artificial Ingredients.
 Benefits
Supports a healthy inflammatory response.*
Supports joint repair, function, and mobility.*
May support the health of the lining of the intestinal tract.*
Strengthens connective tissue and helps aid recovery from physical stress or trauma.*
Strengthens extracellular matrix and helps to form fibroblast to create new skin cells.*
Helps to strengthen and firm elastin in the dermis layer of skin, providing an anti-aging effect.*
Brand Values

We are women-owned and childhood friends who have conquered health obstacles through the use of high-quality, clean collagen supporting the natural repair process. We Love America and Believe in People before Profits.

💖 PEOPLE FIRST NOT PROFITS Our approach prioritizes YOU! We use pure, non-GMO ingredients with no added fillers, focusing on optimal bioavailability, long-term value, and cost savings! Quality over profit, always!

🌟 👩‍💼 WOMEN-LED We are a proud women-run company, rooted in family values empowering individuals to embrace balance and healthy lifestyles! We cultivate a community and unity, where shared values and empowerment thrive!

🌸 💖 MADE WITH LOVE IN THE USA Our products are crafted with love within certified Organic, cGMP, NSF*, UL & OU facilities in the U.S.A! 🇺🇸 
Why Yonder® Collagen is better from the other collagen brands
✅ Focus on Type I & III Collagen: 90% of body collagen.
❌ Others dilute with additional types, reducing efficacy.
✅ Focus on Wellness over Profits: Non-GMO, highest quality ingredients.
❌ Others prioritize profits through marketing angles and formulas.
✅ 100% Grass-fed & Finished: Sourced from healthy, organically raised cows.
❌ Others use grain-fed or partially grass-fed cows from unregulated sources.
✅ Glyphosate is never sprayed on our cow's land. We are Prop 65 Compliant.
❌ Others have Prop65 warning.
✅ Maximum Bioavailability: Formulated to preserve amino acid bioavailability.
❌ Others compromise bioavailability by adding ingredients that  act as a damaging pro-oxidants
How Yonder® Collagen Works
Yonder® hydrolyzed Collagen Peptides, made from types I & III, are sourced from 100% grass-fed, hormone-free, and non-GMO bovine. Our collagen is from Grade A pasture-raised animals. Types I & III make up over 90% of the collagen in your body.
Collagen Peptides are a blend of 19 amino acids specifically designed for optimal bioavailability and absorption. They support bone and joint health, improve the appearance of hair, skin, and nails, and promote overall cellular health to help you feel and look your best.*
Science behind Yonder® Collagen
Aging causes a decline in collagen production, resulting in common signs of aging such as joint stiffness, skin laxity, and wrinkles. 
Maintaining optimal collagen levels can be achieved through a nutritious diet and regular collagen peptide supplement intake. Consume a well-balanced diet and follow the recommended dosage for the best results.*
How Much Grass-fed Yonder® Collagen Should I Take Daily?
The amount of collagen you need depends on various factors such as age, stress levels, etc. Here is a recommended daily dose based on desired effects:
5-10 grams of collagen each day Increases glycine and proline production which supports your body in making collagen.*
10-20 grams per day: Boosts energy, promotes weight management, supports gut health and digestion, and enhances skin, hair, joint and nail health.*
20-40 grams per day: Supports overall health, more comfortable movement, cellular rejuvenation, digestive system support, weight loss, and muscle building.*
Yonder® Collagen is the Brand People Deserve! Try it and feel the difference. 
*These statements have not been evaluated by the Food and Drug Administration. This product is not intended to diagnose, treat, cure or prevent any disease.
Ingredients
This content type will accept rich text to help with adding styles and links to additional pages or content. Use this to add supplementary information to help your buyers.
FREE SHIPPING ON ORDERS OVER $65
Grass Fed Collagen (Flavorless) Buy 3 Save 10%
$88.98
Regular price
$98.85